By pixelflowers on 2022/05/02
As Pixelflowers we always perform live, making visuals primarily for techno dancefloors. Admittely, we have been keeping very little documentation of our past shows: at these dance parties most people refrain to take photos and videos (it's frown upon here in Berlin, often actually forbidden, and for good reasons we think; we have learnt ourselves […]
By pixelflowers on 2022/03/16
Last Tuesday we supported two live concerts (Rtalin and Evripidis and His Tragedies) and a DJ set by Daddies On Acid at the underground club Loophole, the same small, dirty lovely venue where a couple of years ago we gave our very first live VJ performance. Then on Saturday we made live visuals at our […]
By pixelflowers on 2021/11/08
Here's the music video we made for Exildiscount's track "Going to Bed Hungry", taken from their EP "Next Big Thing", released on June 11, 2021 via Unboxing Shadows (UXS001). The title "Going to Bed Hungry" refers to an art performance/video installation by Exildiscount, which was simultaneously video taped from 3 camera perspectives, called "Of the […]
Posted in Video
By pixelflowers on 2021/06/01
scanlines.xyz, an online forum and website devoted to audio/video DIY projects we're actively involved in, recently got 1 year old. A community online showcase was organized to celebrate and since it was going to take place on 4/20, we decided to play around the coincidence and created this smoky video.
Posted in Video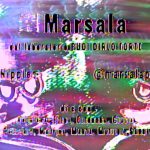 By pixelflowers on 2021/05/27
In 2017, the participants in the PUOI DIRLO FORTE workshop, organized by Marsala and Silvia Torri and focused on disrupting gender violence and its toxic narratives, created the short video Phantom Bra. Il primo reggiseno per tette libere e fantasmagoriche. On occasion of 2021, March 8, we reworked visually Phantom Bra and included it in […]
Posted in Video
By pixelflowers on 2021/01/18
Here's the 20′ video we created for Ephemeris Time, an end-of-the-year collective audio visual show organized at scanlines.xyz. Read more about its content, soundtrack, etc.
Posted in Video
By pixelflowers on 2021/01/01
We've established our main online presence on this blog, powered by autistici.org, because we'd rather use self-managed tools and stay away from commercial start-ups or corporations whenever possible. Using online services comes with a number of systemic issues. For the same reasons we're currently not on Youtube, or any commercial video platform, and stream on […]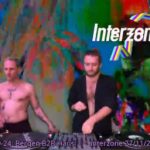 By pixelflowers on 2020/12/11
In the usual Interzone and Daddies On Acid weekly shows, our live visuals take the whole screen; on November 27, together with djs Bergen and Hansi, we did something a bit different. While recording their set, Bergen and Hansi also recorded themselves on video in front of a green background. Then they shared the video […]
By pixelflowers on 2020/09/15
This list is a work in progress and it may be incomplete. Archive Videos Locomotives Crash Head-On, 1913 Hindenburg Over New York City, 1937  US National Archives, Black Panthers, ca. 1966-1969, Records of the Federal Bureau of Investigation Stonewall Riots (stock footage / archival footage), 1969
By pixelflowers on 2020/07/05
eon.20 is a project to gather a community of artists, "a hybrid space" where "a wide range of disciplines meet and dialogue in a safe space, without limits or censorship, giving voice and visibility to a wide diversity of artists and creators from the internet to the world". We were invited by eon.20 to VJ […]