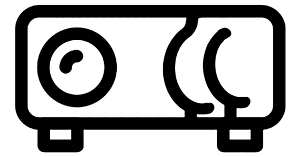 Contact
Pixelflowers is a duo – our names are Flo Heiden and Pixi.
You can get in touch with both of us by writing to:
pixelflowers @ privacyrequired . com
You can also find us on Facebook, Instagram, and the Internet Archive, where you'll find our recordings.
If you VJ and share a DIY attitude, consider joining the Scanlines community.
About
Give us good music and a beamer; we'll give you a night of psychedelic, perverted live visuals.
In our work we employ abstract graphics, independent queer video productions, cinematography and lettering. We play with different technologies like software, analog video synthesis, cameras and old digital hardware. We like to work together with other artists, rather than competing with them.
Events
30/12/20 7pm EST (31/12/20 1am CET) Ephemeris Time at scanlines.xyz
until clubs re-open, streaming regularly for Interzone and Daddies on Acid on Wednesdays and Friday from 8pm at this link
31/10/20 Common for female:pressure with Lady Maru
20/2/20 Zur Klappe, Daddies on Acid
13/2/20 Diskothek Melancholie, 4 Years Autopoiesis!
1/2/20 Kosmetiksalon Babette, Firehouse Sessions #02 by Trial and Theresa
25/1/20 Loophole, Symbolische Records present: Embera Bistu Ryx Cassette
3/1/20 Kit Kat Klub, GEGEN SELF >< ꓞꓶƎS NƎꓨƎꓨ>< 9 Years celebration
23/11/19: Velvet Monkeys, Berlin Invasion 10 Years Anniversary
17/8/19: Köpi Keller, Dis/Tanz
19/7/19: VOID, Interzone
11/5/19: Loophole, Gigi Hare/ Sn(50)/ Owadt/ Jixarr/ Armando/ Modular Special
16/3/19: Schwester Martha (ex-RXXXhaus), AC*AB #1 – Queerfeminist Techno Party
(all events held in Berlin, Germany unless otherwise specified)
Technical Rider
a projector with "Composite Video" (PAL) input (often called "Video" only; single RCA input, usually yellow)
an appropriate projection screen or other surface (ideally white and flat)
Video or XLR cable to cover the distance from our video mixer to the projector (our video output is a single RCA "Video composite"; we have adapters for XLR cable)
150 x 60 cm of free space. If possible, we'd play sitting
12x power outlets
a feed from the audio mixer (through XLR, 1/4″ TS or RCA cable; stereo is not required)
a laptop stand (not strictly necessary)
a small lamp (not strictly necessary)
60′ setup